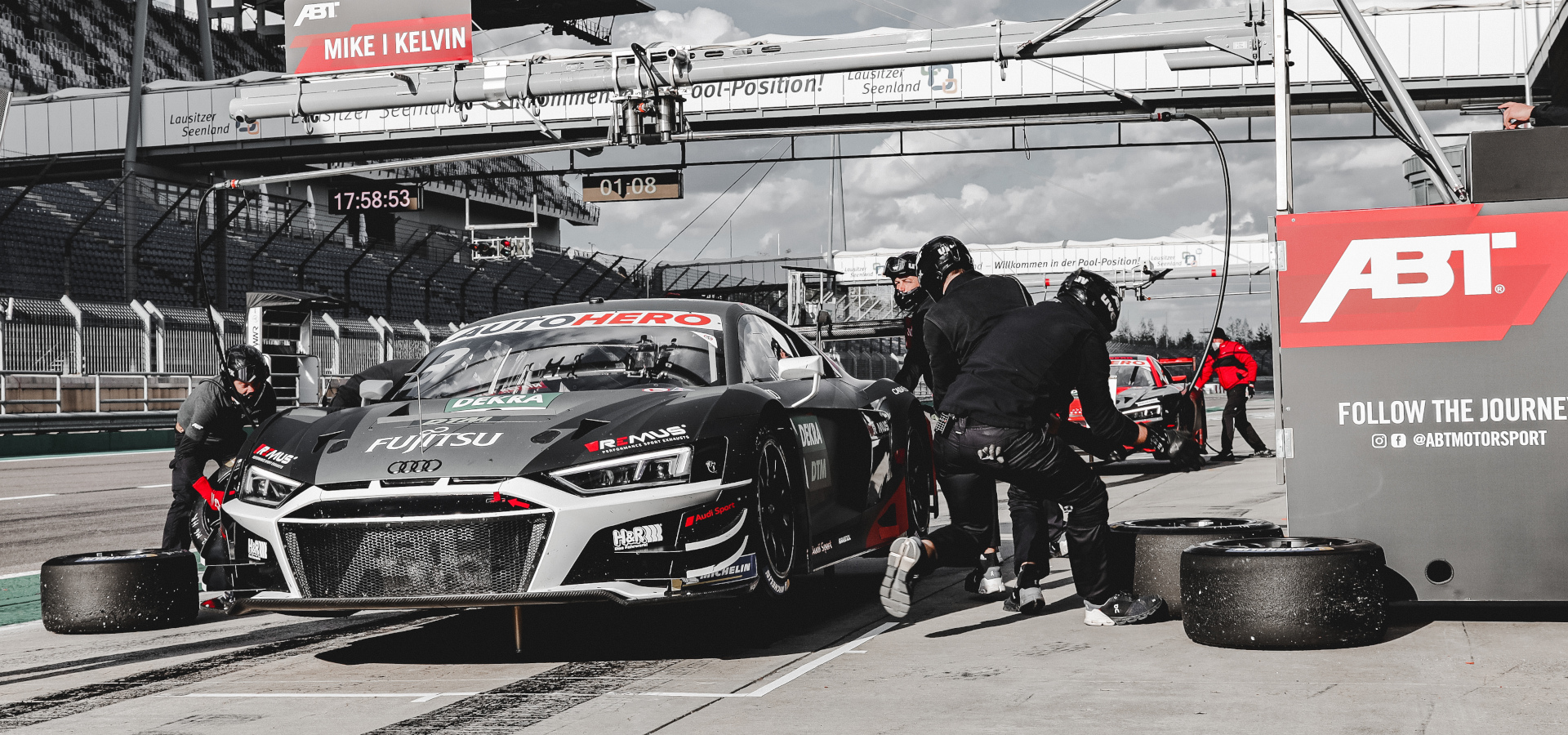 High-tech in every dimension – THE VIRTUAL RACE RIG PROFESSIONAL(VRR PRO)
Our aspiration to always develop and maintain technology at the highest level is also reflected in motorsport. Our engineers have the benefit of decades of racing experience, enabling us to venture into completely new dimensions: The ABT racing simulator "VIRTUAL RACE RIG PRO" provides a new level of connection between real motor sport and the increasingly current virtual world.
Developed initially for the training of our racing drivers, the simulator delivers an totally realistic racing experience. Using 6 levels of freedom and a variable yaw axis with authentic G-force simulation, the VRR PRO sets new standards for racing simulators and thus becomes the optimal training facility for professional drivers. Our drivers can only confirm this: "Just had the most insane simulator experience in my life," says Kelvin van der Linde.
See for yourself: Drivers with a valid race license are welcome to take a test drive at our racing centre*. Please get in touch via the contact form below.
* For interested parties without a racing license, a 2-hour session on the simulator with support from a motorsport engineer is available for €500. If you buy a simulator, the €500 will be discounted from the purchase price.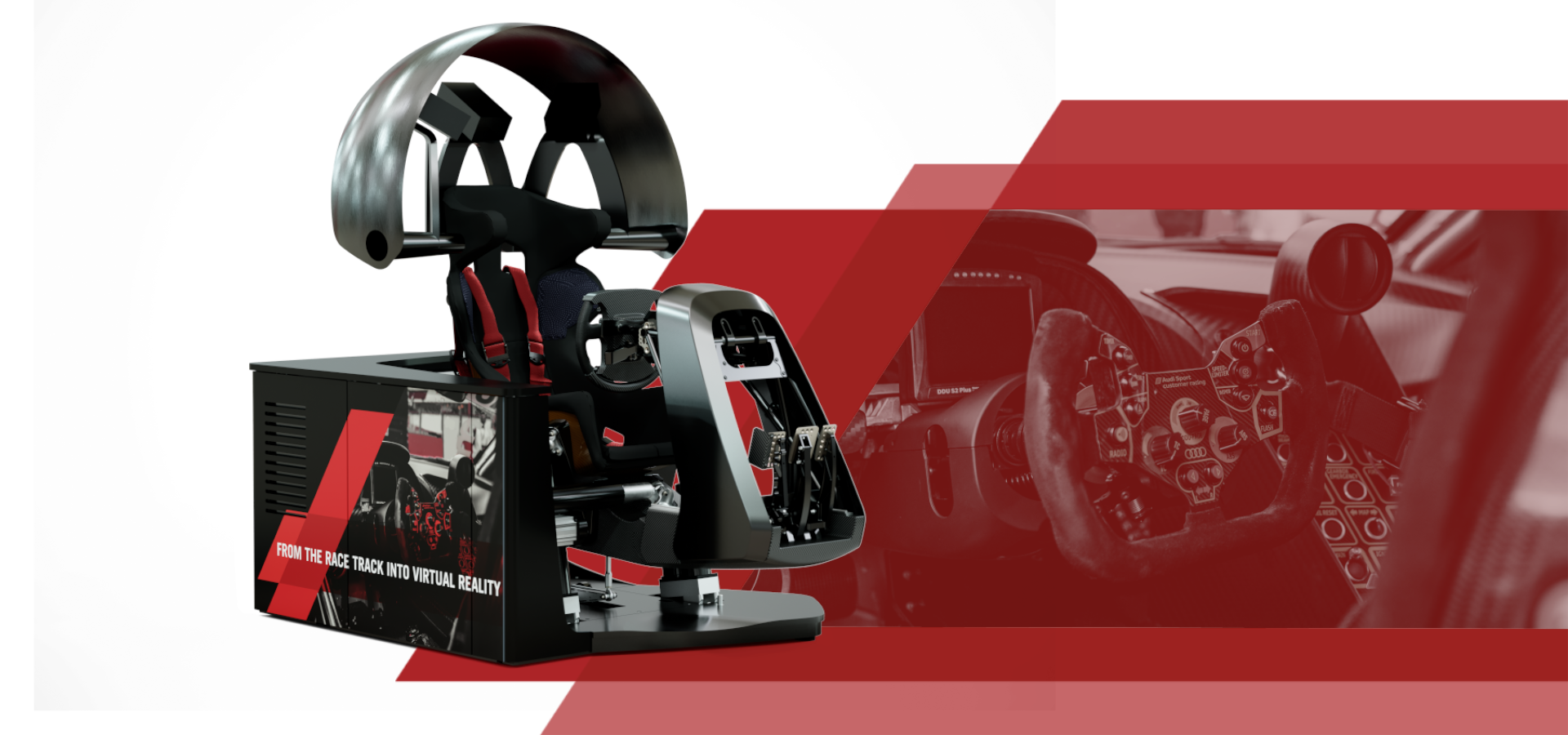 Professional & uncompromisingly realistic
- True to reality with 6 degrees of freedom
- Adjustable yaw axis position to simulate oversteer and understeer
- Skyhook technology to eliminate gravity effects in vertical dynamics
- In-house developed carbon monocoque (Motion Backbone) with low inertia for uncompromising implementation of racing car dynamics
- Fully integrated 4-point belt with active belt tensioner
- Fusion of real and virtual racing by means of original racing vehicle controls (seat, seat position, pedals, steering wheel, etc.)
For further information on the technical details and specification of the ABT racing simulator (VRR PRO), please refer to the flyer.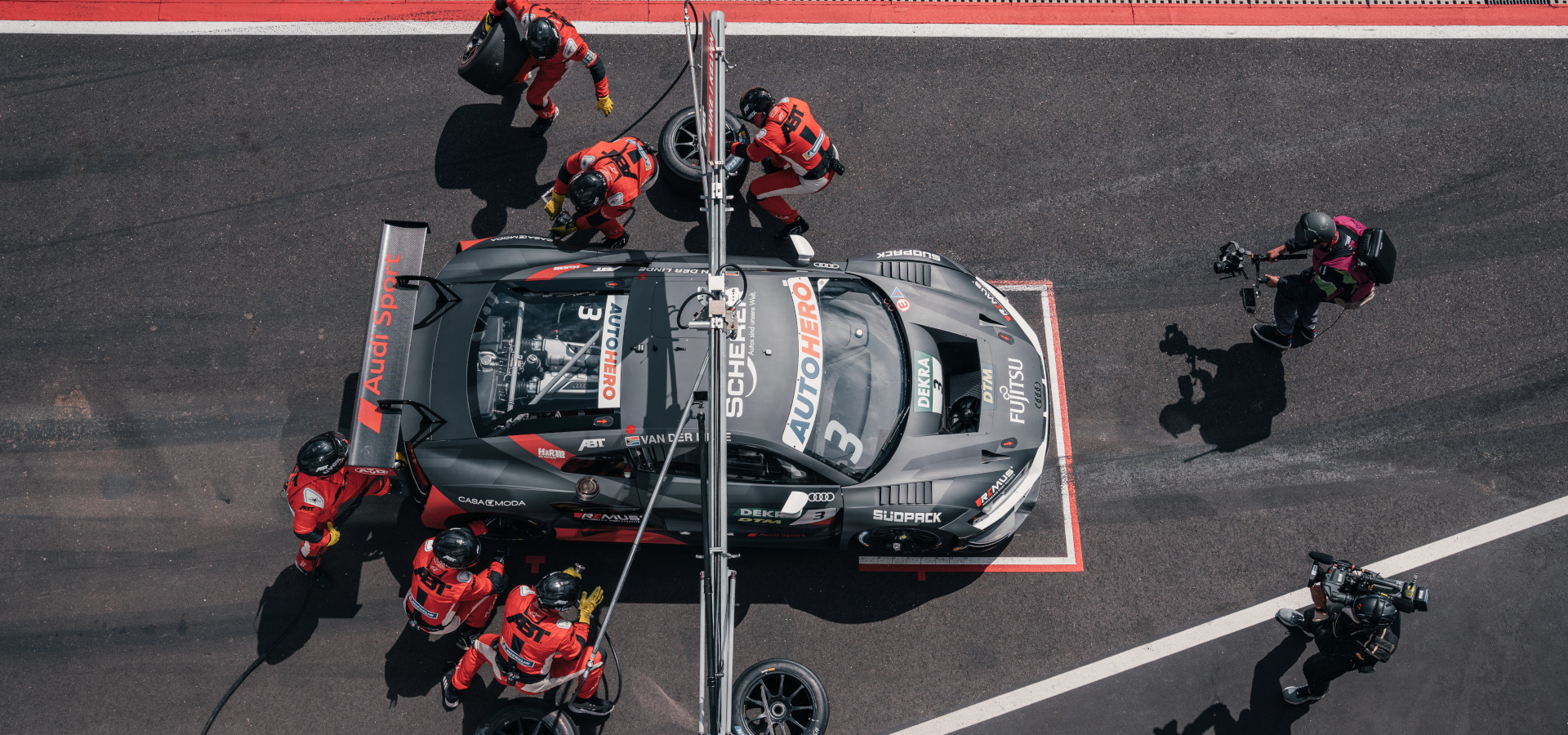 - Similar feel to total vehicle simulators but with lower cost and space requirements
- On-site training: Travel to external simulator training is no longer necessary and more time can be spent in the simulator – remote coaching by race/performance engineers
- Opportunity to race with several drivers at the same time on the same track
- Lower operating costs and easier use; no operator required
- Bespoke design variants are possible
- Access to professional hardware for racing drivers who have not had the opportunity to train in full-motion simulators
- Compact footprint for easy transport and installation in confined spaces