Upgrade yours
ABT Power, Wheels, Aerodynamics and more
Step 2
abt chooses the perfect specialist in your area
Step 3
installation at our headquarter or at a car dealer in your area
Step 2
abt chooses the perfect specialist in your area
Step 3
installation at our headquarter or at a car dealer in your area
62 mph in under 5 seconds - ABT SQ5 TDI scores with 385 hp
The SQ5 now also offers absolute driving pleasure for diesel drivers - with the help of the ABT Power upgrade. Delivering 347 hp (255 kW) and 700 Nm, the standard SQ5 3.0 TDI is already an impressive performer right across the board.
After installation of the additional ABT Engine Control unit, there is definitely more than enough power for a commanding appearance in any situation! The high-tech control unit ABT Engine Control (AEC) delivers 385 hp (282 kW) and 760 Nm of torque. 0-62 mph is now achieved in under 5 seconds, and the AEC thereby continuously calibrates more than 25 parameters, this results in optimum utilisation of performance whilst simultaneously protecting the engine.
| | series | ABT Power |
| --- | --- | --- |
| performance | 347 HP (255 kW) | 384 HP (282 kW) |
| torque | 700 Nm | 760 Nm |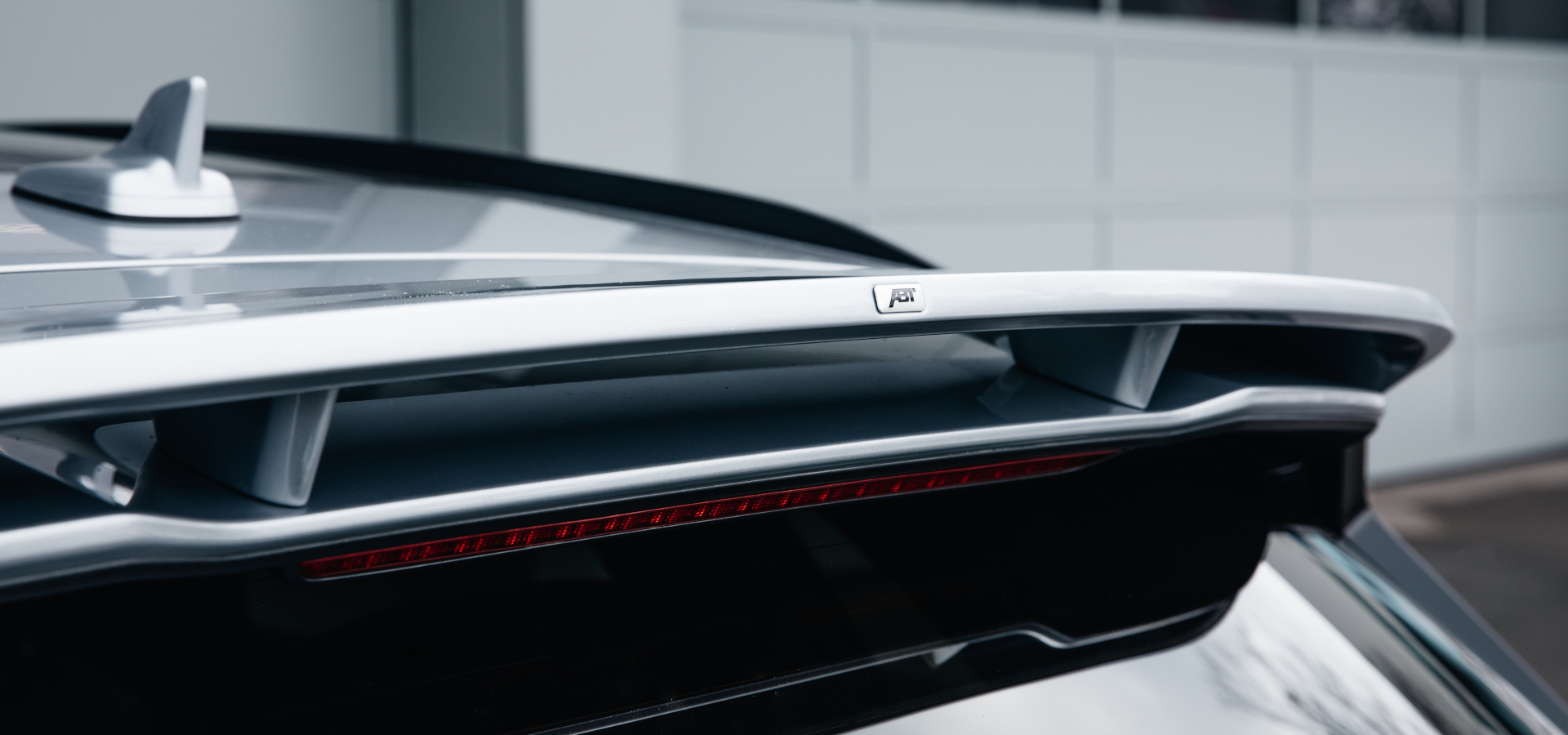 More driving pleasure with ABT rear skirt set
On request, customers of the world's largest automotive aftermarket and performance parts specialist for Audi and VW can obtain the ABT rear wing and the ABT rear skirt set. Both are available exclusively for the SUV versions of the SQ5 and Q5 TFSI e (hybrid drive). The features of the set include a very special quartet: two ABT carbon double exhaust cover in 102 mm format. All other components are also available for the Sportback.

ABT suspension springs also increase the transverse dynamic potential of the SQ5, thus enabling more efficient transfer of the additional horsepower to the road. Adjustable lowering from 35 to 60 mm also excels at providing the perfect aesthetic.

Keyword looks: We offer a stylish quartet of different rims for the SQ5. One highlight from this range is the 21-inch HR model in glossy black. An additional eyecatcher are the ABT integrated entrance lights. They project the ABT Logo onto the tarmac when entering or leaving the vehicle.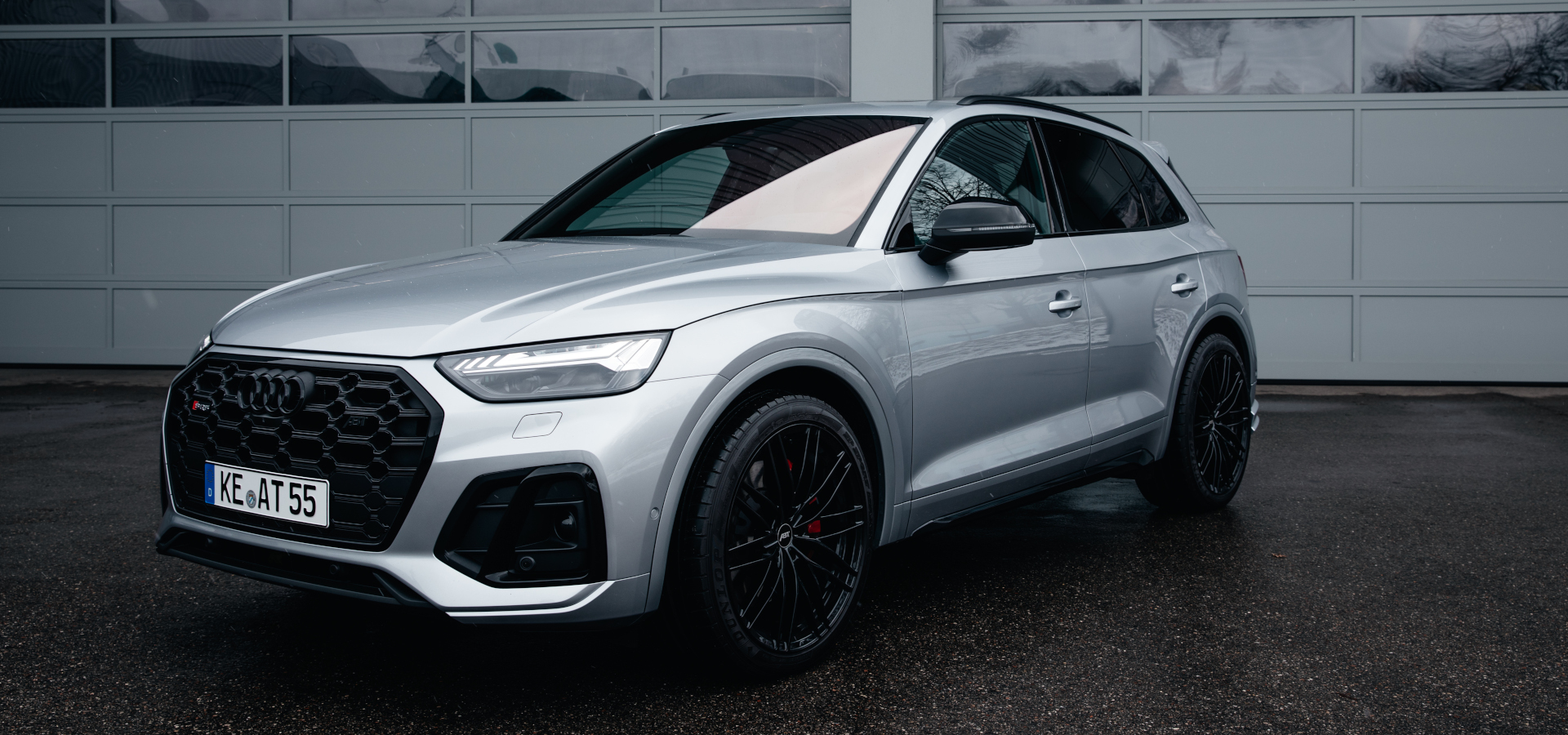 From the racetrack to the road