Upgrade yours
ABT Power, Wheels, Aerodynamics and more
Step 2
abt chooses the perfect specialist in your area
Step 3
installation at our headquarter or at a car dealer in your area
Step 2
abt chooses the perfect specialist in your area
Step 3
installation at our headquarter or at a car dealer in your area
Compact sports car with spanish attitude
Since the first generation appeared in 1999, the Leon has enjoyed ongoing success in the dynamic compact class. Hitherto under the banner of SEAT, sporty models of the fourth and latest edition bear the bronze-coloured CUPRA emblem. And this can be interpreted as a sign of commitment:
From the factory, the 2.0 TSI Leon VZ hatchback delivers a hefty 300 HP (221 kW) and 400 Nm. The all-wheel drive VZ Sportstourer delivers 310 HP (228 kW) and 400 Nm. This provides a good platform from which our engineers have been able to give the Spaniard even more fuego. With the ABT Power performance upgrade, the data sheet now boasts a substantial 360 HP (265 kW) for the hatchback and 370 HP (272 kW) for the Sportstourer, each with 450 Nm.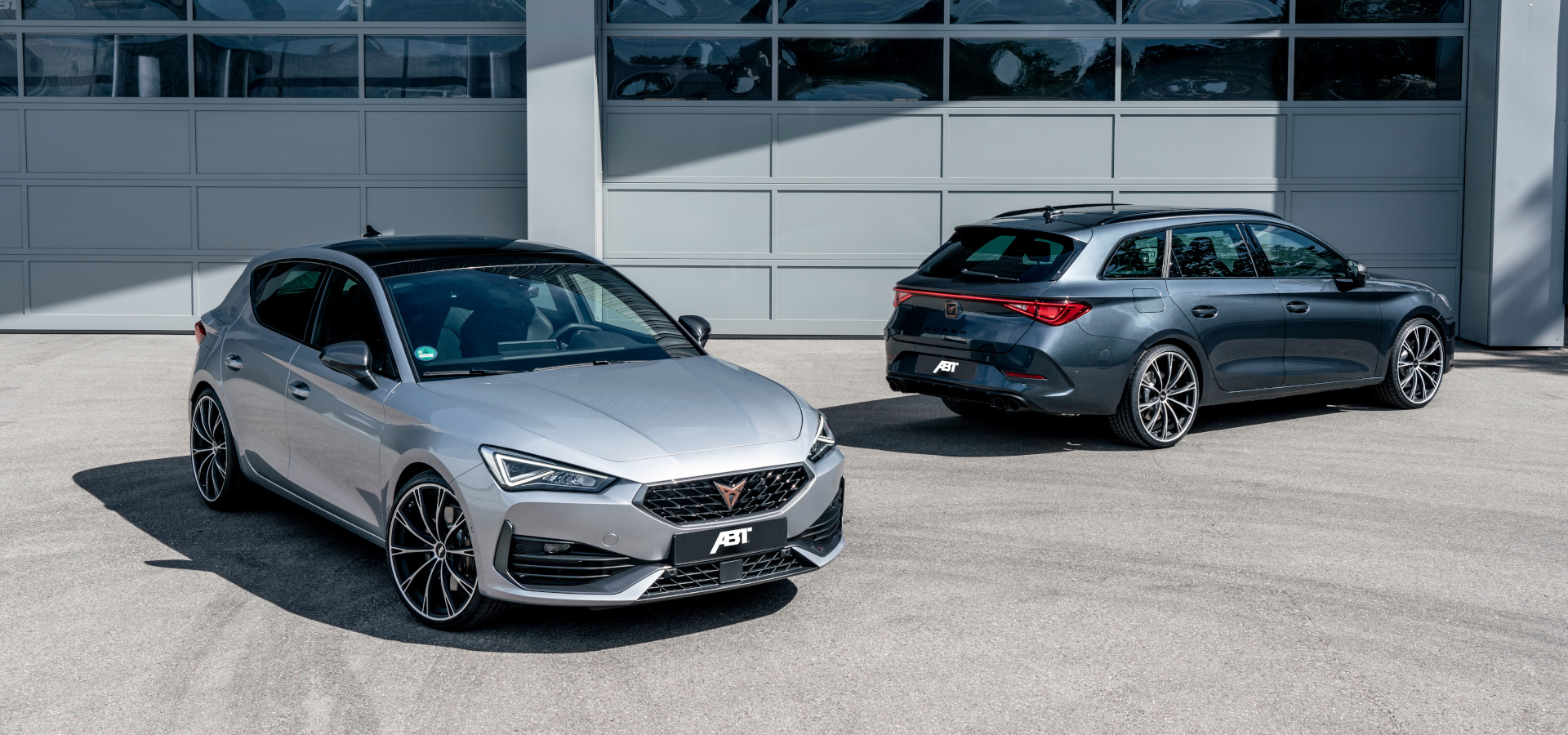 More power and a new look for the CUPRA Leon
Of course, we offer more for the aspiring compact car than a pure performance upgrade. For even sportier road holding, ABT suspension springs are available, which facilitate lowering of up to 30 mm all round. To create a more individual look, 20-inch ABT Sport GR wheels are an additional option in matt or glossy black.
These also feature in an attractive package that we have compiled for the Leon: It also includes the aforementioned ABT Power performance upgrade to 360 or 370 HP and the suspension springs.
From the racetrack to the road