This SUV rocks! The ABT VW T-Roc with 228 HP and new alloy wheels
The VW T-Roc may be compact, but its attention factor is huge. The name itself is full of self-confidence and the style is no less courageous than in the Geneva study from which the SUV originates. Visually, the vehicle looks as if it could jump into a desert rally at any time. There is certainly no shortage of horsepower – particularly with the powerful
190 HP (140 kW) two liter gasoline engine. And this is still not the end of the story. The ABT Engine Control (AEC) unit developed by ABT Sportsline enables the four-cylinder engine to develop 228 HP (168 kW), giving the T-Roc 20 percent more power. The maximum torque is increased to 360 Nm, even challenging diesel engines in terms of engine power in the low rpm range.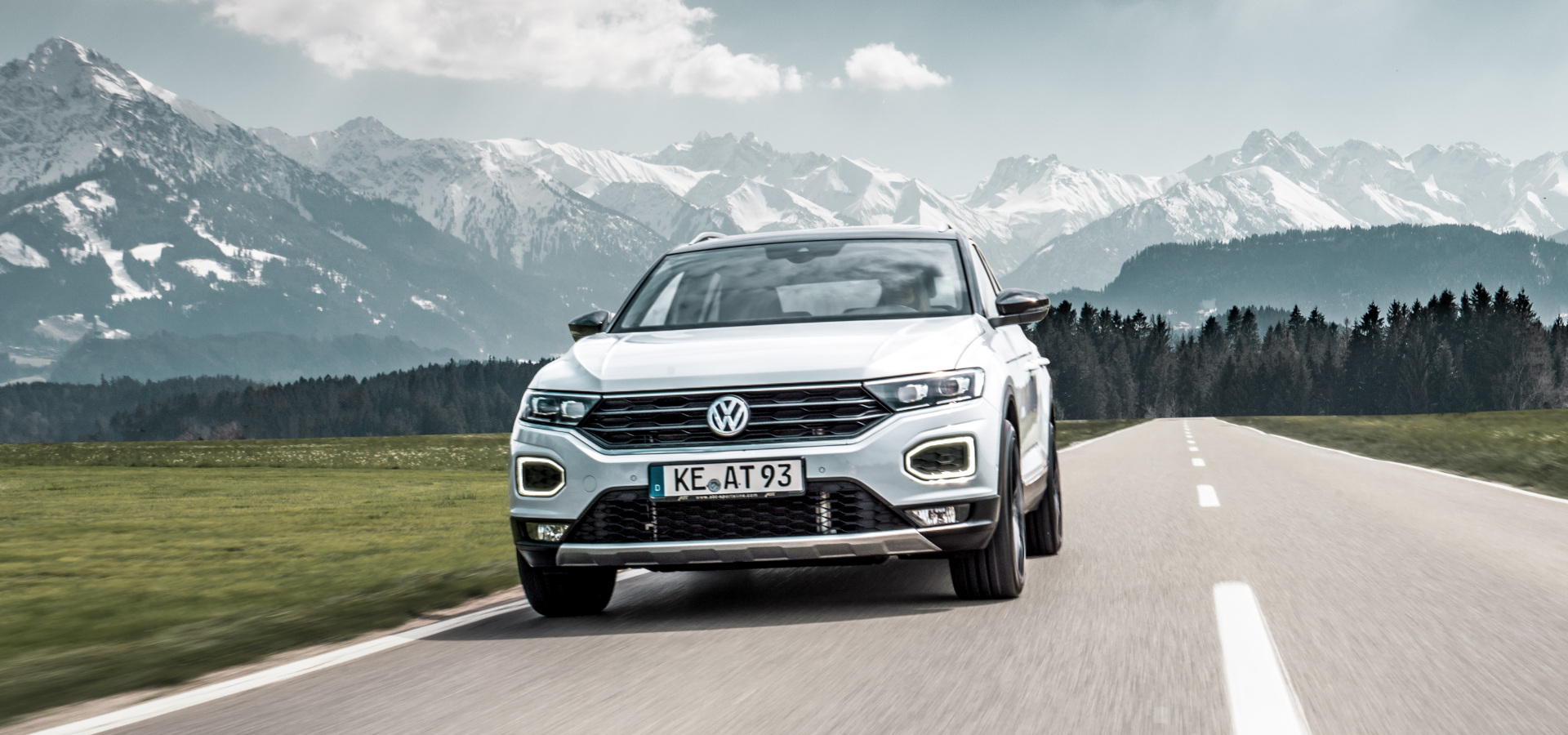 Stable as a rock on the road
We have even more to offer for the dynamically designed SUV. While ABT Power delivers the "thrust", ABT Suspension Springs provide the necessary control. With the standard all-wheel drive, lowering the front and rear ends by 35 to 40 mm makes the T-Roc as stable as a rock on the road – but much more dynamic.
The T-Roc's design may seem angular – but it's completely well-rounded, easy to handle, practical and well designed. Just like the alloy wheels from ABT Sportsline.We have four attractive designs ranging between 18 and 20 inches in stock. The GR, DR, FR and ER-C differ not only in design, but also in color. Rockin', isn't it?
From the racetrack to the road